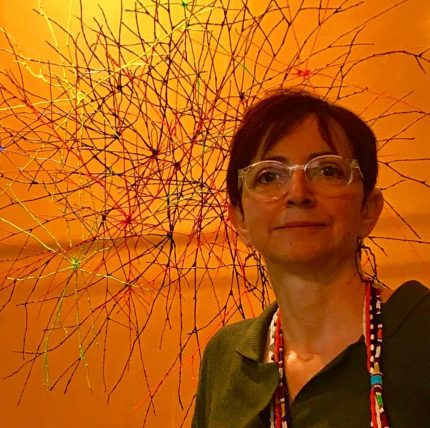 Sagiotis Vasiliki was born in Nafplion, Greece.
She studied painting at the School of Fine Arts, with teachers M. Mitaras and D. Kokkinidis, from where she graduated with honors. Since 1988 she has performed five solo exhibitions and has participated in several group exhibitions in Greece and abroad.
Her works are in private and public collections and she is a member of the Chamber of Fine Arts of Greece.
Although the central axis of her work is a multi-level approach to landscape, comic book illustrations are added to her artwork from 2010.
In this context, she illustrated Kyriakos Makris' scenario "The Dust of the Visitor", which was released in 2014 by the 9th Dimension Publications.
Since 1989 she has been active in artistic education and training, creating the artwork workshop #art25, a place of creation and knowledge for visual arts.